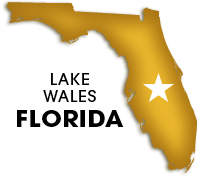 Our Family
GoldSweet LLC is a family owned and operated honey production and packaging facility located in the ridge area of Central Florida. Around the beginning of the 20th century Great Grandfather Arthur Phillips started beekeeping to produce honey and pollinate various vegetable and fruit crops in Arizona. In the 1930's he moved his family (and his beehives) to Florida where the honey production goes on nearly all year long. Dave Phillips continued in his father's footsteps of beekeeping and packaging. Now four generations later the Phillips family continues to keep that dream alive by producing and packaging the best honey that money can buy.
Our family motto is "to package nothing but the finest quality honey and provide the best service to our customers." In keeping with that tradition, today Richard Phillips and his son Christopher Phillips (seen in picture on right) continue working with local beekeepers collecting the finest quality honey to create this sweet treat for you to enjoy. We are proud to say GoldSweet Company LLC produces Florida's Finest Honey!
Today we continue to keep the friendships and beekeeping traditions going for future generations.